We take your accounting to Cloud ERP!
TYA Suite is a user-centric and comprehensive cloud ERP based procurement to pay platform, designed to fill the gaps in the vendor management, procurement, and payments processes for a smoother, error-free, automated, and streamlined functionality. The software allows controlled procurement through easy yet stringent approvals in a closely monitored cloud-based system.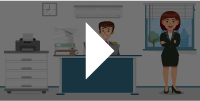 Watch Video
ONE STOP SHOP
End to end solution
Bringing you the full functionality of Cloud ERP system allowing for controlled procurement through multi-level approvals, bulk ordering and automated recurring orders, order receipt status and payment initiation, quality check and dynamic invoicing, customized reporting and much more.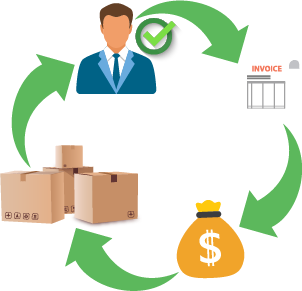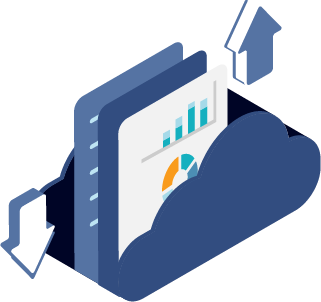 ACCESS FROM ANYWHERE
Backed by the Cloud
An ERP product like no other, easily manageable, efficiently stored and highly secured data on the cloud, import/ export data in bulk, authorized data access and sharing, rapid processing. A holistic approach to business management with Cloud ERP.
What you will get with TYA Suite ERP Software
With gazillions of ERP Solutions to choose from it is often easy to get tangled with multiple options and inability to fine tune one. TYA Suite, Cloud ERP platform focuses on what is important: Every miniscule detail of the business. Packed with modules that can manage every aspect of the business from procurement to payment Here is what you get with our ERP Product, TYA Suite.
Data Storage and Compatibility

Data Storage and Compatibility import data in bulk from various sources and different formats, extract customized reports.
Create multiple users

Create multiple users with assigned roles and controlling authority, monitor user activity and control user buying through purchase order approvals.
Multi-level approval

Multi-level approval for each purchase request, purchase requests can be put in bulk for multiple items.
Send purchase orders

Send purchase orders to the selected vendor, manage multiple vendor portfolios, automate recurring orders.
Quality check update

Quality check update for received order against damaged items, automatically create goods receipt note, automatic debit note for the rejected quantities.
GST Compliant accounting

GST Compliant accounting, Automatic TDS calculation, and multi-location GST calculation. Direct entries in the accounting books.
Real-time notifications

Real-time notifications for payment dues, pending orders, purchase request approvals, and PO sanctions, etc.
Forget manual follow up

Forget manual follow up with the automated flow of processes including Purchase requests, approvals, purchase orders, order receipts, quality check, and invoice payment.
Reduce the risk

Reduce the risk of payment to wrong/incorrect vendor account, create secure bank payment with one click.
FAQ
Do you have questions
Here are the answers to the most frequent questions asked by professionals and businesses.
To know more about the product and related processes, consult our experts now.
Ask our expert